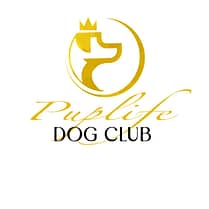 15% Off Daycare
Expires 04/30/23
No-Kennels. Just Fun!
We love dogs & we want them to have the best! This is why we provide No-kennel dog care. Our facility is designed to offer a more homey feel than your traditional daycare facility.
We have multiple playrooms to provide separation of dogs by size to ensure a safe and enjoyable visit. Each playroom is furnished with sofas for relaxing, and lots of room to run and play. Our playrooms have been designed for maximum visibility, even thou your pup will never be left unattended.
Call us at 608-519-4545 to schedule your tour today!
---
Quality Products
Dogs deserve the best! (and so do you!) We hand select the best products all made in the USA, for quality you can trust.
Natural Food & Treats
All Food and Treats are made in the USA from the finest ingredients. Simple & Tasty!
Peace of Mind
No unsafe or foreign products here. Only the best, and only from the US. You're Welcome!
At Puplife we work hard to ensure you have access to the best quality products, made by companies here in the USA. From Food & Treats to Toys, we have you covered. We take the worry out of caring for your Pup so you can focus on fun!
---
Duraplush by Cycle Dog
Cycle Dog is an earth-friendly pet company. Their Ecofill stuffing is made from recycled plastic bottles. All Cycle Dog products are handcrafted in the USA. Fun for dogs and great for the planet!
---
Sign up to receive the latest news & exclusive offers. Woof!
---
Proudly powered by WordPress